Frederic is currently accepting new horses and riders for training and lessons from the beginner/pre-competition level through the advanced 3-Star FEI level.  Whether you wish to just brush up on some fundamental skills, or your goal is to ride at the highest competitive level possible, Frederic can help you achieve results.
In addition, Frederic's effective teaching style has drawn many students who have backgrounds and interests other than 3 Day Eventing.  He also trains riders who focus and compete strictly in dressage or show jumping.
Focusing on consistency, precision and repetition, Frederic's  instruction is a step-by-step approach for building confidence and a foundational skill set in both horse and rider. In addition, Frederic is a United States Eventing Association  ICP Level 3 Instructor.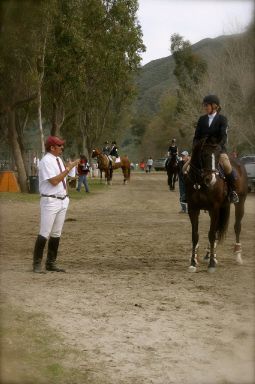 There are several different training options for horses in  Frederic's program.  Training rides can be scheduled on an as-needed basis, or scheduled within either a full or partial training program.
A customized approach is tailored for each rider, whether you are interested in lessons for yourself, training for your horse, or both.
Frederic also travels throughout the western half of the United States to give instructional clinics.  Clinics are usually based on a two-day format, with the first day being a combination of flat work and show jumping, and the second day focuses on cross-country jumping.  Current clinic schedules are posted on the calendar. If you don't see a clinic near you, feel free to contact Frederic to set up a clinic in your area.